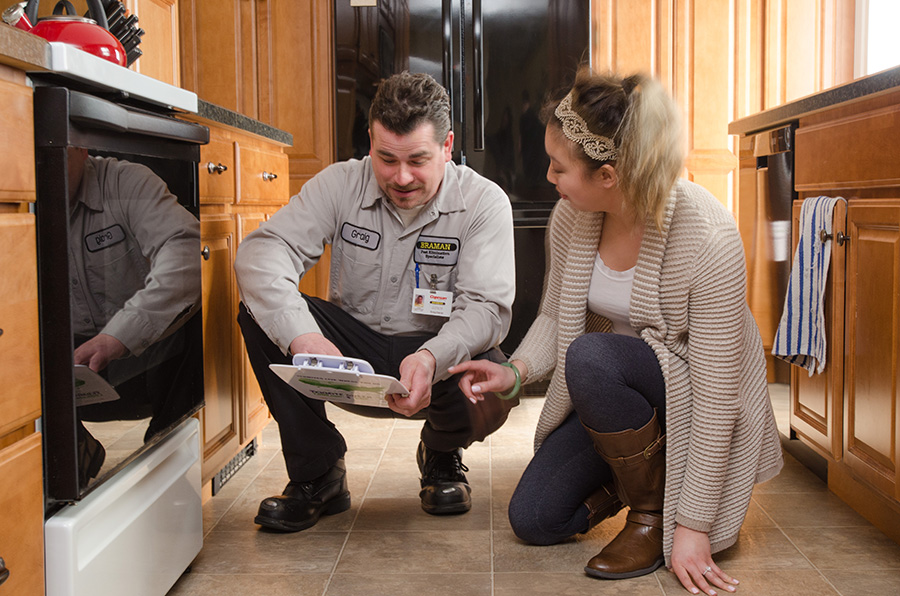 While we pride ourselves on the effectiveness of our MultiPest Plan, we know that not every problem requires an ongoing service program. It's possible to go pest-free for years, but when hornets build a nest in a shrub or mice take up residence under your sink, you may need our one-time pest control services.
Situations That Require One-Time Pest Control Services
One-time pest control solutions are applicable when you're bothered by a single type of pest, you only require a short-term solution or you're in need of an inspection prior to a special event. This service can sometimes, but not always, be appropriate for spiders, nuisance ants, stinging insects, grain insects, mice or others.
Contact Braman to Learn More
It's important to note that some pests or settings often require a site evaluation prior to service and may not lend themselves to a one-time treatment solution. For example, since they're usually a longer term problem, there's really no such thing as one-time termite control solutions. The same goes for multi-family residential buildings, which will need to be assessed for other issues in neighboring units.
You may require pest control services more than once per year, so be sure to learn more about Multi-Pest Plan to discover how we can best eliminate your pest problems.