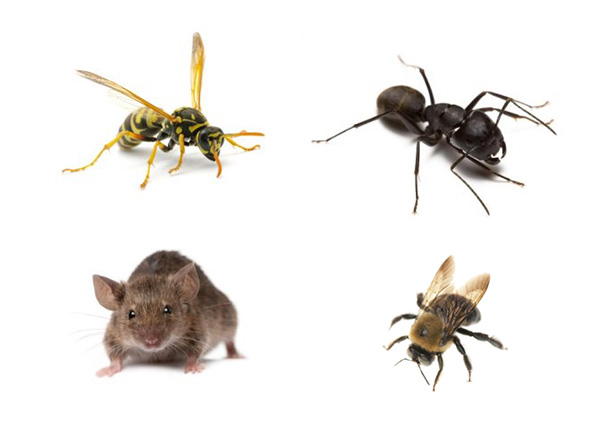 Pests are prevalent in New England, there's just no way around it. That means your home may need more than a one-time service. Fortunately, Braman can provide you with peace of mind with a prudent, effective MultiPest Plan.
Our custom pest control management plan will protect your home from an array of pests, including carpenter ants, bees, wasps, spiders, rodents and others that, if left untreated, can cause serious problems.
How Our Plans Work
Our MultiPest service is a pest control maintenance plan which includes three annual scheduled visits in the spring, summer and fall. You never have to pay beyond the quarterly pest control cost, because there are zero additional charges or fees if additional visits are required for covered pests.
For a more specific issue, we offer our specialized Mosquito & Tick Protection Program™, focused on two of the more common—and dangerous—pests that homeowners and their pets face. Between early spring and the end of fall, we'll assess your home and property to identify any breeding grounds or at-risk areas for mosquitoes and ticks and apply our protection treatments. Special rates for the Mosquito & Tick Protection Program are available for existing members of the MultiPest Plan.
Integrated Pest Management
The experts at Braman practice integrated pest management (IPM), relying on a variety of tactics and not just on the use of chemicals to achieve control. The step-by-step process includes four phases:
A detailed inspection to determine the scope of a problem
Identification of the pest so we may use its biology and behaviors against it
Education of our customers on the importance of sanitation and exclusion efforts
Treatment or control
If we determine that chemical controls are necessary for a job, we use them in such a way to minimize exposure to people, non-target animals and the environment. Precise applications target only the areas that are most susceptible to pests. All of our plans are guaranteed, or you get your money back.