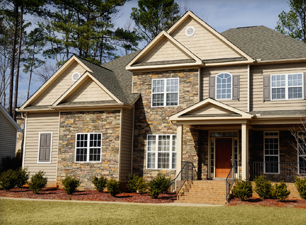 As a resident of New England, there's a good chance that you are sharing your home with some type of pest or pests. But you don't have to—Braman can be your residential pest control professionals: eliminating bugs, rodents and more in a way that's safe for your family and the environment.
Our Widespread Residential Pest Control Services
Our home pest control services are based on our extensive knowledge of pest biology. With an experienced entomologist on staff, Braman's highly skilled and licensed technicians are trained to correctly identify your pest problem and determine the best, most targeted approach to resolving it.
In addition to eliminating common insects such as cockroaches, bed bugs, ants, flies and fleas, Braman offers several services that you won't find with many other residential pest control companies, including:
Service Options
In addition to our extensive pest coverage, we also offer a wide variety of home control plans and services to ensure your satisfaction is guaranteed or your money back.
For a free confidential evaluation of your home pest elimination or prevention needs, please contact Braman.