Pest Management for the Hospitality Industry
Rapid Response, Reliable Results, Reasonable Rates
Restaurants
"Waiter, there is a fly in my soup!" Don't let this happen in your establishment. Braman Termite & Pest Elimination has the answer to this problem as well as infestations of cockroaches, ants, mice, rats or any other pest that might be present. Our goal is to find and eliminate all pests currently living in your business and then help you prevent a reoccurrence of the problem. This will be accomplished utilizing a range of methods and materials. Physical exclusion, sanitation, bioremediation, traps, baits, sprays and insect growth regulators may all be utilized.
However, the most important elements in successful pest management programs are the well trained service professional that provides your service on a regular basis and the service support team that back up that technician if and when he or she ever needs a hand. We may not be perfect, but we will always be responsive and we will never make excuses. Call today for a free, no obligation evaluation and price quote.
Braman is able to take care of pest control needs in every type of hospitality location; from an exclusive restaurant to a mall food court or even a chain or franchisee with multiple locations. We deliver excellence and value. And as a Copesan Partner we have the ability to serve hospitality customers throughout North America.
Client Testimonials: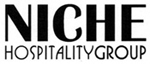 Lodging
Bed bugs! Concerns about bed bug infestation rank higher than concerns about any other insect or rodent pest in the lodging industry. Damage to your name and reputation and ultimately to profits make bed bug control a priority.
Braman offers a full range of services to help protect your property, customers and brand. Perhaps the most effective service is canine scent detection. Bugsy Braman, our bed bug detecting beagle can find even a single bed bug in a room. In order that you can control costs by knowing exactly how much bed bugs will cost each year, we offer fixed price programs that include the cost of treatment.
If you already have bed bugs, Braman treatment options include insecticide application or heat remediation. All Braman services come with an excellent warranty. We will get rid of your bed bug problem. We also advocate the use of ActiveGuard mattress liners, which will kill bed bugs for up to 2 years.
Cockroaches, ants, mice and other vermin are still threats to your business. Braman has been taking care of these pests for 125 years. We are not believers in cookie cutter solutions, but will work with you to design a program that is both pest and cost effective. Whether your place is a high-rise hotel or a bed & breakfast, our guaranteed solutions will provide the peace of mind you need in today's competitive business environment.
"We have been very happy with the level of expertise and professionalism of all of Braman's technicians. We utilize their service program for monthly extermination and preventive maintenance. We also rely on them to service any other concerns that may arise during the month." Essie Motameni, General Manager - The Hotel Northampton
Client Testimonials: