Pest Management In Educational Facilities
Performing pest management for educational facilities can be as basic as inspecting glue board traps and monitors in a home-based daycare or it can mean taking care of the myriad pest control needs throughout a university campus as large as a small town. Braman Termite & Pest Elimination has provided service for flagship state universities, exclusive private colleges and prep schools, municipal schools systems and daycares of all sizes. Many of these relationships have existed for greater than a decade.
Each specific school environment presents its own challenges. On a large campus there will be master kitchens that may require roach, rodent and fly management on a weekly basis. Residential life managers may have concerns about bed bugs and cockroaches in dorms and facilities management may have troubles with bees, ants or mice in a classroom building. An elementary school may have once per month service in the kitchen/cafeteria and everything else might be on an on-call as-needed basis.
Regardless of the size or type of facility, Braman will work with you to design a customized pest management plan. Our IPM plans will meet your specific needs and requirements and of course be in compliance with applicable state laws. Braman also holds Massachusetts IPM contract FAC-74 allowing us to provide service for any size state or municipal facility in the Commonwealth. These plans will be professionally implemented by technicians who are PhD entomologist trained, licensed and insured.
Data from services is collected and uploaded to our server where it is available to you on our Premier Customer Portal, where you can:
View past and upcoming service information
Schedule service
Sign up for and customize email alerts. You will be able to define preferences and be notified about issues of the greatest importance to you.
Have 24/7 access to service reports, pest trend reports, material application records, equipment location maps and sanitation or structural deficiencies
Access your billing and payment history
Make secure online bill payments
Client Testimonials: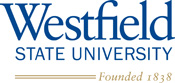 Call  800-338-6757 or write today for a confidential, no obligation evaluation.