Property Management
Property owners and managers deal with a wider range of pest issues than many other businesses. Cockroaches, termites, bed bugs, rodents, pigeons and other pests present property management problems ranging from structural issues to disease transmission. The impact of these pests can result in lost rents, expensive structural repairs and damage to your name brand and reputation.
Braman Termite & Pest Elimination offers professional pest management services to private, commercial and residential property owners and managers with responsibility for:
High-rise office buildings
Industrial campuses
Apartment complexes
Condominium communities
There is no satisfactory cookie cutter approach to pest management. Each environment presents its own challenges. In one office building, the primary pest program might be roach control in the master kitchen and pigeon exclusion in the entryway. In a similar building it might be spiders on the rooftop and rodents by the loading dock. Some apartment and condominium communities may need a rotating schedule of roach and rodent treatments while others are more concerned with termites, carpenter ants or bed bug detection.
Client Testimonials: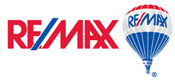 Braman will work with you to design customized pest management programs to meet your specific needs and requirements. These programs will be professionally implemented by our technicians who are well trained, licensed and insured. Data from services is collected and uploaded to our server where it is available to you on our Premier Customer Portal. In addition, our IPM programs can help you earn LEED™ IEQ credit 3.6 Indoor IPM. Call  800-338-6757 or write today for a confidential, no obligation evaluation.